THE AGENDA Newsletter - BAMBOO GROVE - Private Viewing - October 2020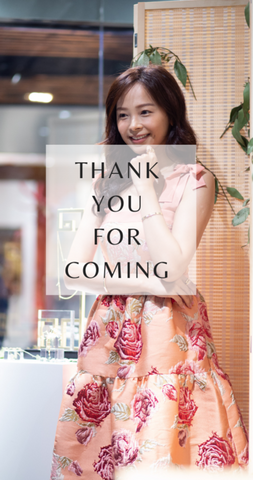 DO YOU KNOW...
We are exciting to launch our Bamboo Grove collection this month! What's more, the private preview on Oct 3 at HAUSTAGE, K11 MUSEA was a great success!
Our Bamboo Grove 竹林 Collection represents humble and noble virtures. The upright rigidity and softness gives people both calmness and inner peace.
Above all, the "rising" symbolizes prosperity. Bamboo and the embellishment of dark green leaves are synonymous with good wishes.
Available exclusively at HAUSTAGE. K11 MUSEA
-----------------------------------------------------------
For more inspirations on our jewellery fashion edit, check out our Instagram @ginyudesign
Based in Vancouver and Hong Kong, GINYU team is inspired by revered Asian traditions and stories.
Leave a comment